How to Choose a Fitness Niche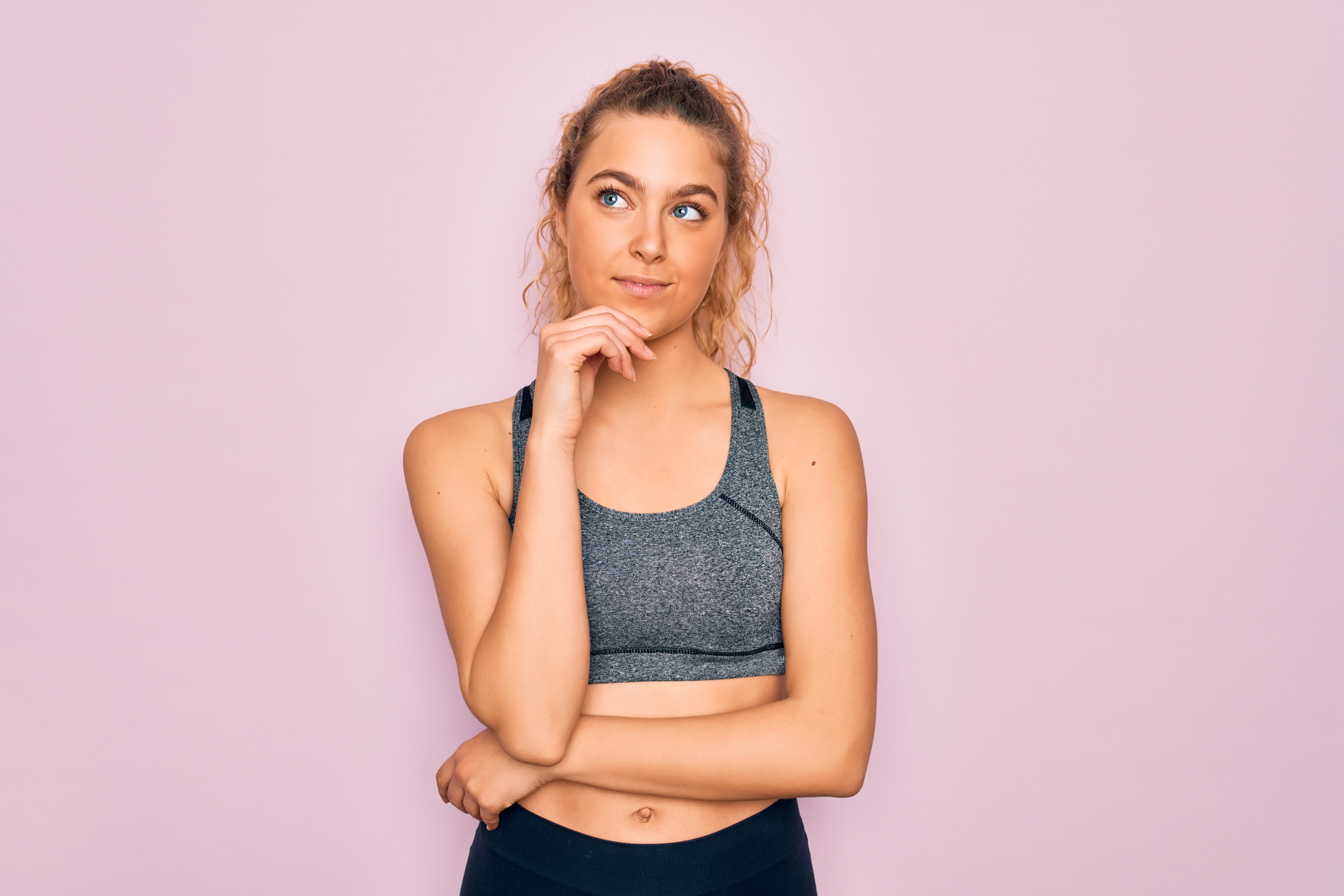 Finding Your Fitness Niche & Specialty
I remember walking into my first day on the job as a FIT (fitness industry teacher). At this point in my career I had never heard of a fitness niche. Yet, I was repeatedly asked one question more than any other.
"What's your specialty?"
"What's your industry niche?"
My response? "I don't know".
That took me from a motivated rookie to a lost soul in a matter of one day. I was angry with myself. What the hell Steve you don't have a specialty?! I decided I needed to take on a few different fitness training tools to separate myself.
I became TRX suspension trainer certified and then taught myself every movement imaginable. Then I used the 7 central method which you can find HERE. The TRX suspension trainer at the time was just becoming a mainstream fitness tool.
I then gladly took part in learning the Pilates reformer. It was a female dominated industry, and gender leverage would be to my advantage. Both of these tools helped pave the way for my career.
It's about WHY not WHAT
I want to show you the "why", and help you conquer becoming an expert. You can do this in any health and fitness genre. Most importantly, you will still garner respect as a qualified professional in the general sense.
What does it take to separate yourself from the crowd and develop into an authority?
You are going to have to find your niche.
Do you already have one? Maybe you're an online personal trainer. Possibly, you train MMA athletes.
It is likely you at least thought about how you can separate yourself. Many times it is past circumstances and passion that dictates your fitness niche.
You could have enjoyed working with children as a Tennis Instructor one summer. That can translate to fitness as children's fitness is a growing fad niche.
Other situations dictate the particular fitness niche due to its need. You may notice there are no female Olympic weightlifting coaches at your fitness facility. This is a potential opportunity.
I have put together a full proof way to ensure you are choosing the correct path.
Shadowing will help you understand the industry and give you a sense of what fitness niche you connect with. Coupled with Shadowing, understanding your F.I.T. Style and Specialty will give you insight.
What is it you are ready to offer your potential clientele that the next business can't? That isn't rhetorical. You're going to have to figure that out.
I can guide you on specific models or options. Ultimately though, it's your personal skill set that is going to guide the choice that helps differentiate yourself.
Earlier I touched on individual teaching skill sets, and how they tie into your fitness approach. Time for us to unpack those.
F.I.T. Styles
Direct – Emphasis on the goals, movements, processes, physiology/kinesiology, form, and typically a perfectionist. More likely to pre plan and write out a workout. Physiological aspect overrides social.
Demonstrative – Focuses on mind/body connection, and fun before fitness/health. Most plans/regiments/workouts are based on the clients or classes immediate needs for that hour. Social aspect overrides physiology.
We are all hybrids of these categories. Still, finding out which style is more representative of you will give you a leg up on choosing your next steps.
We are in the industry of helping people. There is a cathartic component to exercise and health that allows people to expel negativity through exercise or sport.
Physiologically our brains release endorphins, dopamine, and serotonin during exercise. However, there is so much more which centers on clearing the mind from a psychological perspective.
I have had many sessions in which the client preferred to vent to me. They decided to discuss issues or concerns in their lives personally or otherwise rather than actually exercise.
I pride myself on making connections in order to be there for them in these situations. A true fitness pro should never hesitate to do just that.
Fusing Teaching Styles With a Fitness Niche
Regardless of which teaching type you are closer to, you will have to deal with this and should do it happily. However, if this is somewhat concerning as you fall more into the "direct" category there are no shortages of options so don't be concerned.
For example, assessments or program development allow you to focus on your craft. You can spend less time in personal discussion. There are also specific fitness routes where you can set your focus purely on body issues (i.e. NASM Corrective Exercise Specialist). This allows your approach to be more physiology oriented. In turn, it takes pressure off creating an experience, or being the mental coach.
These two teaching styles need to always be fused together, but most of us are much more one then the other. You have to know your skill set, and play to it. People will seek out one of these two. They will be expecting you to be stronger in one skill than the other.
I already have a background in Martial Arts, and typically a tightly packed daily schedule. So, when I take boxing lessons (as the trainee) I look for someone who is "direct". Those 60 minutes are at premium for me. I explain in my first consultation what I wanted. I do not want to chat.
Conversely, as a trainer I am more demonstrative, and attract that clientele. Let's take the following client:
Bilateral hip replacements
Limited movement function of her upper body
If this client is coming to work with me, I will at first have a consultation. I will feel out what they are looking for. However, I'm quite certain they will benefit from a more "demonstrative" trainer.
The likelihood of this being the only 60 minutes she gets out of the house that day is high. It is also unlikely she is training to become a 100m sprinter. Chances are the social component is needed more than the technical.
Understanding your clientele, and balancing teaching and talking is imperative.
Niche & Specialties
Below are examples of fitness niches, and their sister sub-niches that are all too important to glance over.
| | |
| --- | --- |
| Personal Trainer | Corrective Exercise Specialist |
| Yoga Instructor | Vinyasa outdoors |
| Group Fitness | Senior TRX Group Fitness Instructor |
| Life Coach | Women over 40 |
| Wellness Coach | Women pre/post pregnancy |
To the left you will see a fitness industry niche, and to the right your corresponding sub-niche examples.
You want to be a generalist, who has a specialty.
Okay STEVE, that is a contradiction! Let me explain further:
You can go to an MMA gym/school and learn all the different mediums of Mixed Martial Arts. Wrestling, Kickboxing, Boxing, Jiu Jitsu, etc. This appeals to the broader range of the public, as you can attract people of all backgrounds.
If you're a Mixed Martial Artist instructor you have a background in all of these mediums. However, chances are you have an absolute expertise in one of them.
For the sake of this conversation, let's say Kickboxing. Your generalist approach will allow you to teach all of the Martial Arts mediums and gain a large following/clientele base.
You can teach general MMA classes to all ages. Hold self-defense courses for women. Start boxing classes for seniors with Movement Disorders. Have strength and endurance classes for upcoming martial artists, and the list goes on.
Those are all moderately priced as they are your generalist skills pitch. With your expertise in Kickboxing however, you can charge far more. You've demonstrated that you are proficient in all areas. Now, people will be even more intrigued to work with you in your individual specialty.
(If you are into MMA check out Elite Sports for the best in MMA gear and BornTough for apparel)
More Niche Examples
You are a…
Weight Loss Consultant owning your own business. You also sell shakes/supplements which is your true field of expertise and passion. You will be well rounded enough to give general advice concerning workouts, sleeping, eating regiments, for your clients. However, you only offer your supplementation guide at an additional rate for premium customers.
Personal trainer. You specialized in kettle-bell functional exercises because nobody else in your city or gym has done so. You do general day to day personal training for clients. In addition, you do 2 private evening advanced classes for men and women 18-35. The focus are for those looking to build functional strength in a HIIT format. They pay a premium for this. You've now secured a fitness niche as, "the kettlebell guy". While still maintaining a generalist approach day to day.
Yoga instructor for a new Bikram studio that opened up near your house. You do the smoothest headstand of all the instructors. Many of your students have complimented you on it. You start an outdoor private morning class in the park. That class focuses purely on movements that work toward getting to that headstand. You only take cash and private classes are 4-6 clients at a time. They have to pre-pay and book 1 week in advance.
I want to explain how you fuse your teaching style (demonstrative or direct) with your fitness niche. This step can only be taken once there is a greater understanding of clientele. Let me give you another brief example using myself. I will elaborate on the WHY next.
My Fitness Niche Example
| | |
| --- | --- |
| Teaching Style | Demonstrative |
| FIT Subject | Personal Trainer/Group Instructor |
| Niche | TRX Suspension |
| Clientele | Seniors |
| Sub-Niche | TRX Suspension Training for Seniors |
How did I fuse them? I decided to teach TRX exclusively to retired seniors. Why?
This is where we need to "zoom out" and look more at the social side. Seniors are generally more inclined to work with demonstrative trainers.
They are typically looking for a social interaction coupled with overall health and wellness. They aren't as pressed for time as someone working 9-5. Therefore, taking breaks to tell stories and being a bit loquacious isn't an issue.
Most TRX suspension training classes are all ages, or catered to younger clientele. So, I separated myself into a sub-niche for seniors, which allows them to feel comfortable with easier movements.
This scenario can be changed around infinite ways by switching the variables.
Change the teaching style (demonstrative), FIT subject (Group Instructor), Niche (TRX), clientele type (seniors), to fit your particular strengths.
Direct Teaching Style Example
Rather than a more friendly/casual class setting let's be more direct. This is where you would be expected to always be "on" with humor or energy.
You could prepare weekly individual assessments for a 6 month Weight Loss Challenge for Women only. Meet with people for 30 minutes.
You find out their particular goals concerning weight loss and have specific tangible assessment numbers. Record their numbers (weight, body fat %, hip/leg/waist measurements, etc). Give tips and suggestions on how to improve and assist in the weight loss process.
Plan to meet with them at a designated date down the road to re-assess. You still charge them a premium flat fee with a small grand prize (certificate) at the end if they meet their goals.
| | |
| --- | --- |
| Teaching Style | Direct |
| FIT Subject | Personal Trainer |
| Niche | Assessment Based |
| Clientele | Women |
| Sub-Niche | Weight Loss Assessments for Women |
Which Style Makes More Money?
Direct Teaching Style Story
I once worked alongside a very talented Personal Trainer & Yoga aficionado and for the sake of anonymity we will call her Ela. She had spent over 30 years in the Fitness industry. She learned techniques and theories from Physical Therapists, Yogiis, and even Orthopedic Doctors.
I never met anyone who had such a command when playing anatomical sleuth. Any issue that a client presented she had the rare ability to work backwards and find the origin of that ailment.
Her clients appreciated her hard work. With that said, she was abrasive by nature, lacked emotional intelligence, and flat out didn't respond to teamwork so was not the ideal colleague.
Demonstrative Teaching Style Story
Alongside that colleague was her psychological profile antithesis. Again for anonymity we will call him, Wes. He had 15 years training, coaching, class instructing and managing in different health and fitness facilities.
Wes was the center of attention and lit up any room he entered. His humor and kindness were envious if not communicable. However, Wes lacked the skill set of truly understanding the body (or the urge to).
His workouts, although creative, had little success in helping people achieve their long term fitness goals if they fell outside of weight loss or enjoyment.
Which Style Wins?
Both of these FIT were successful from a fiscal standpoint even given their lack of all-around skills. How? They choose paths that fit their abilities.
Ela focused on corrective exercise assessments, individual 30 min Pilates sessions, and Yoga Classes. The assessments allowed her to show her expertise of the body and injuries. The 30 minute Pilates sessions ensured that the limited time would push the focus purely on the workout. Also, Yoga attendees do not typically speak during class as all the focus is on the instructor's cueing of the movements.
Wes took on private group training (PGT) for young mothers and senior chair classes. Because the demographic of young mothers typically come with little to no physical issues. Wes could focus on making the class fun, playing great music, and building relationships. He was not burdened with needing modifications for injuries.
The seniors were all sitting down in chairs, "Sit Fit". Frankly, they were just happy to be out and social with their friends. The amount of exercises one could do sitting was limited. It was extremely safe for the class. Exercise was secondary to being in a positive environment that Wes created.
Do you see how you can play to your strength to build you business?
Having your fitness niche and teaching style down is just the start. Now we have to be able to implement them into programs.
I am going to give you examples of what other successful trainers have done to separate themselves from the pack. Yet, they are still doing exactly what they enjoy by using their skill sets and environment to their advantage!
Successful Real Life Fitness Niche Examples
Golf Fitness Example
Lenny started training at a fitness center on a beautiful southern coastal island with 6 golf courses nearby. He noticed the golfers didn't have their own class or personal trainer. The light bulb went on above his head, as he imagined and mapped out how he could fill that role successfully. He did his research on golf fitness, started teaching a free class to get people interested, then passed a TPI (Titleist Professional Institute) golf certification. Now, he exclusively works with golfers, charges more per hour than an average personal training session (because he shows himself as the authority of golf fitness). Lenny will play 18 holes daily alongside the golfers and take notes on their swings and body mechanics. Not a bad gig huh?
Private Group Training Example
Carrie noticed, after working long hours, it's better to work smarter not harder. Upon investigating, she came up with the notion that a lot of the older women preferred a private class done at their speed. Therefore, she decided to create a Group Program class called WOW (women on weights). She only allows 10 women per class, and runs it four times per day. Each participant pays a third of the average cost of a training session. Having 40 women in there each day means she is making a killing for just three hours' worth of work. She then allowed other trainers to copy her model using the name and exercises she devised. She takes a percentage of each class they run.
Pilates Reformer Class Example
Marianne is a Pilates expert on the highest level. She noticed at her facility that couples tended to take part in leisure activities together (tennis, golf, bike riding, etc). Marianne decided to be the authority in couples Pilates reformer training. This way she could make double by already having a clientele base, she now doubled it instantly, by always having the spouse or a friend be brought in to join. She also learned to network with personal trainers. If their clients wanted to focus more on breathing, abdominal control, and body awareness they would send them to Marianne. She would in return send clients over who needed strength training. Marianne has a waiting list as long as the day.
Bootcamp Example
Cara was simply a fitness enthusiast who loved attending HIIT and Circuit Training workouts. She noticed there were no outdoor classes in her area. She started working at a gym and spreading the word about her ideal class, and let it be known she was going to implement it soon. In addition, she attended various classes around the city and networked, also pulling "pick up/throw away" ideas though shadowing 3 hours a week. After a few months, she started an outdoor HIIT Bootcamp that was so well attended she had to move it after the second week in order to get more space. She does two outdoor bootcamps per day, with a 35 average attendance and each pays $15/per person in cash.
Closing Thoughts on Teaching Style & Niche
Continue to ponder and identify your teaching strengths. Would others close to you consider your skill set to be more in-line with the direct or demonstrative approach?
Again, most of us are a hybrid which is great for obvious reasons. In addtion, also think about areas of your current expertise that can be put into a nice or sub-niche. If you don't have one, think about things missing (in your industry, city, gym, etc,) that you could gain a stronghold over. Also, think about current fitness fads you really love.
If you don't know where to start when choosing a fitness niche it is okay. Do some research via google in your particular fitness/health genre, and find out what is trending. Then, think about how to merge that will your current skill set(s).
There are always new fitness trends to investigate at as well. In the U.S., the hotbeds of the industry are Los Angeles, NYC, and Miami. They will have new group fitness classes before the Midwest for example.