CLICK FOR AUDIO OF PODCAST
Guest: Don Moxley
Release Date: 7/3/2023
Welcome to Trulyfit the online fitness marketplace connecting pros and clients through unique fitness business software.
Steve Washuta
What is HRV? And how can we use it to assess our health? Could our HRV measurement be affected by trauma? What is a toughie G? And how is it tied to aging? We discuss all this and more in the upcoming podcast.
Steve Washuta
Welcome to Trulyfit. Welcome to the Trulyfit podcast where we interview experts in fitness and health to expand our wisdom and wealth. I'm your host, Steve Washuta, co-founder of Trulyfit and author of Fitness 101. on today's episode I have on Don Moxley.
Steve Washuta
He's the director of Applied Science at longevity labs. He has quite the resume. He was considered the first sports scientist at Ohio State University. He's a former Big 10 Captain and big 10 champion on the wrestling team. He's worked with a ton of wrestlers, Olympic medalists, national champions, all Americans.
Steve Washuta
And Don is going to talk to us today about HRV. He's the developer of HRV. Plus he's going to talk about that and a host of other things. It was a really fantastic conversation. If you want to find more about Don and all the good information he puts out about longevity, follow him at dawn Moxley on Twitter.
Steve Washuta
With no further ado, here's Don. Don, thank you so much for joining the truly fit podcast. We caught up a little bit before the front end before recording here. But why don't you give my listeners and audience a little background on who you are and what it is that you do in the health and fitness world day to day.
Don Moxley
So, again, my name is Don Moxley, I'm trained as an exercise physiologist, I did my graduate work back in the early 80s. At Ohio State. I've worked as a professor in the Exercise Sciences for 27 of the last 35 years. It you know, so I've been around I've been around the business for a long time. But rather than just burying myself in academics, I've always kept a foot in industry, I had the opportunity to work with poll or the heart rate monitor company years ago.
Don Moxley
And sales and product representation pays quite a bit better than academics. So I've always done that. And and I've also always kept kind of a stable of, of athletes and clients that I work with the recently 2015 through 18. I was a sports scientist, I was the first paid sports scientist at The Ohio State University. We worked with the wrestling program had some amazing insights and some experience there.
Don Moxley
But but now I work with a company called longevity labs. It's It's a company that works in the longevity and performance space. And I'm doing podcasts are flying all over the country or working with doctors or working with coaches. I'm the science guy that works that intermediate, you know, between what is a product? How does it help? And how would you apply it to your population?
Steve Washuta
Well, there's a lot we can talk about, obviously after that, that intro and I'm sure we'll go into more of the science based questions in a minute here, I do want to really stick to talking about HRV how it can help the general population know their numbers would initially when you mentioned polar,
Steve Washuta
I had a lot of clients who used to use the polar equipment. And they would always strap it around their chest, they don't really see those chest straps as much anymore. So my first question is, why do they not use them? Is the technology advanced so much that they don't need those chest straps?
Don Moxley
Well, no, if you watch the Tour de Francia, every writer with a chest strap. So but being able to measure heart rate using photoplethysmography or measuring it through the skin, so whether you're wearing a pole or on your wrist or an Apple watch or or any of the a number of other devices.
Don Moxley
So from a heart rate standpoint, that technology is pretty good. So you don't need that you don't need that strap. Now, there's times when you want a lot of accuracy. Again, if you're a professional athlete, if you're an elite college athlete, you know that that strap is a better device.
Don Moxley
The EKG is better than than PhotoPlus mammography and so it's but you don't have to have it anymore because the technology's moved up a little bit.
Steve Washuta
That makes sense. Let's take a step back here. Can you give us a definition whether it's a clinical or Donald Oxley definition of what HRV is?
Don Moxley
Yeah. HRV stands for heart rate variability and, and what it is it's the measurement in difference in time between heartbeats. So we think if your heartbeat if your heart rate is 60 beats a minute, you expect a beat every second.
Don Moxley
So you think Beep, beep, beep, but with high variability, you still get 60 beats in the minute but the rhythm is beat beat, beat. It's very variable, highly variable. So high variability tells you that your system is in recovery. You have a lot of resources available. It's very what we call parasympathetic. So sympathetic.
Don Moxley
Is his fight or flight is part of your nervous system, it's the fight or flight, parasympathetic is rest and digest and recovery. So, so HRV is looking at your stress status. If I'm drained, if I if I don't have many resources, that's very, I become sympathetic, my HRV drops, as I recover, and I have a good cycle going and, and I'm, and I'm doing the things I need to do, I'll see a higher HRV.
Steve Washuta
You've been in the industry a long time, obviously, I have noticed HRV, let's say in the last five or 10 years come about, but were you working with this 2030 years ago wasn't around at all? Did you need special equipment? What has changed?
Don Moxley
Well, so to answer your question, yeah, I learned about HRV when I was working for polar almost 30 years ago. So this is before smartphones, and this is kind of almost before cell phones. So polar had this technology in their devices, if you followed polar at all, they used to have features like own zone and own index and things like own recovery.
Don Moxley
These were all HRV based technologies that they had built into their tech into their systems. So you're, you're I agree with you, in the last five to 10%, last five years. There's companies like aura ring, and whoop. And there's a lot of there's a lot of wearable technology companies that have really pushed it to the forefront. And that's why we're getting such we're getting so much interest in it right now.
Steve Washuta
Before we go into the athletes, maybe how you used it with the Ohio State wrestling team, or how you use it with the athletes you've worked with independently, let's just talk Gen pop, the average person, the person who's working out three or four days a week, why is HRV maybe important to them? And what can they use in the numbers to help them maybe make a decision to work out or not?
Don Moxley
You know, I just did a tie I was in Orlando last week at a conference and I did a talk and I don't know if you've read Peter A Tia's book yet called out live. And Peter talks about medicine, 1.0 2.0 and 3.0. You know, medicine 1.0 was typographies.
Don Moxley
Hey, if you make some better decisions, you'll feel better, I wish included exercise and eating well, I mean, that's 1000s of years ago, then you have any of medicine 2.0 With the invention of the light microscope, we can start to see things that we didn't see before we see viruses, we see bacteria, we understand germ theory, and all of a sudden medicine moves again.
Don Moxley
Now, the challenge is, is we're living in a medicine 2.0 environment. And we're playing Whack a Mole with diseases because our primary diseases right now are really lifestyle associated, we're not moving enough, we're eating too much sugar, there's all the things that go with that.
Don Moxley
When you're doing those things, it has a stress response on the body that as fitness lowers, HRV lowers as, as as inflammation rises, HRV, lowers and these are all things that we're trying to modify with our fitness routines. So I believe HRV represents the introduction of medicine 3.0, the ability, you know, Steve and Dawn are two very different people, we may have an exercise background, but genetically and environmentally.
Don Moxley
We're very different people. The question is, is how do you make decisions? How do you track and I think this is where the aggregation of this wearable data begins to become valuable? And so to answer your question, what I believe it's a master indicator, it's something that you look at that says, I'm either doing good or I need to pay attention to what I'm doing.
Steve Washuta
Let's run through maybe more of an experience then I again, I'm My name is Steve, I work out three days a week, not too hard. My goal is long term health and wellness, just to keep in shape, tone up that sort of thing, a little bit of fat loss, and I'm wearing some sort of HRV related watch.
Steve Washuta
I wake up at seven in the morning, my plan was to work out at eight what would that HRV potentially say on it for me to say, You know what, no workout this morning?
Don Moxley
You know what I don't I don't approach it down. I approach it. I don't make daily decisions using that data. So first of all, I think when I'm coaching the people I work with, I insist that we establish a long term goal.
Don Moxley
There's I call it a trainable life event, Steve, that, you know, no one the fitness industry has failed. In the fact that nine out of 10 people that walk into a fitness facility walk in with the goal of losing weight. Okay, that goal Have we have failed at that for decades now? Okay, just we have failed over and over again, bad goal.
Don Moxley
So I always go back and I look at what I call training. But how do you define yourself, Steve, no one takes a picture of their scale and hangs it on the wall. No one takes a picture of their scale and puts it on Instagram. That's not how they define themselves.
Don Moxley
They define themselves by events, a child's wedding, a 5k run coming up a vacation, something to look forward to. And when I had a fitness facility years ago, we defined fitness as the physical capacity to enjoy the life you're given.
Don Moxley
Okay, so if I do go on vacation, am I fit enough to fully enjoy it? If I do go to some to my grandkids or my great grandkids wedding? Can I be the person there that's dancing at 80 years old, enjoying it, taking the whole event in?
Don Moxley
And I think I think it's important for us to establish trainable life events, things to look forward to. Okay. As you're working towards your goal, and as you put your plan together, your HRV is going to represent, am I moving towards that goal? Or am I tanking? For instance, we used HRV.
Don Moxley
In our wrestlers, we got to where we could use it for diagnosis of problems. If we had an athlete, that was where we were worried about overtraining, we could use it to identify that we can use it for exercise prescription, do we go harder, do we go less, and we could use it for selection, we dig into that more.
Don Moxley
But my point is, is that and here's a perfect example of this is that one year, we have the team in the winter and the spring, nationals are in March, big tents are the end of February, our big 10 season has ended January and February, October, November, December is kind of weight loss season, we start competing then, but it's really about starting to dial things in getting ready for the big 10 season.
Don Moxley
But in between Christmas and New Year's, there's usually a break. And at this time, we had started a rather extensive, we measured three and a half million data points on a wrestling team in one season. And we started to develop a fairly significant dataset. And that that break between Christmas New Year's in the first match the first domain is about 10 days.
Don Moxley
So we get the guys back I've got about six days that we can do a real deep training block. And I'm I'm planning on burying these guys. Okay? Because it's my last chance to really go after it from there on out. It's it's competition, recover competition recover essentially. Well, the guys get back and I do an HRV study right before practice.
Don Moxley
And we got the worst measurements of the entire season. And I had to go to the coach, I said we've got to train to change the training plan today. What we learned family stress is the worst stress. There's this affects them the most.
Don Moxley
So what we did, we did a quick adjustment, we just did drilling, we did low levels, Zone Two, zone three work that day, got the guys back the next day, we had a nice hardware, the HRV response I was looking for, then we took them then we took them deep. But if I take them deep the first day, when they don't have the resources necessary, we never get caught back up.
Don Moxley
So to go back and answer that question, you're using HRV? Is that kind of master feedback tool? Am I making progress? Am I not what we know when HRV goes to zero, you're dead? Pretty straightforward. Okay. So you always want to move away from zero.
Don Moxley
And if you're doing these things, if you're improving cardiovascular fitness, if you're eating good food, if you're getting good sleep, if you're getting good light, all of those things will lead to an improved HRV. And you can use that great key performance indicator.
Steve Washuta
Can you either on your own sort of anecdotally, or have you worked with people who at some juncture, they've tested their HRV enough where they have an idea of where it is on their own?
Don Moxley
Yeah, so any Listen, anyone who purchases one of these wearables starts to develop an awareness for HRV whether it's a whoop or an aura or whatever. Not all devices are the same when it comes to accuracy. I'll warn you about that right now. Some devices out there.
Don Moxley
You start it's like stepping on a scale and it says you're between 20 and 1000 pounds. It gives you a weight it gives you a number but the question is can you Is it reliable? So you got to be careful there love or Arang love cardio mood.
Don Moxley
There's a there's a brand that's emerging that's called now watch and oh wa tch.com I'm pretty impressed with their hardware so far I think their software will come. So looking at these devices, people begin an awareness. But that's where it stops.
Don Moxley
A lot of people don't know what to do next. So I wind up having lots of conversations with people about, okay, what do we do next on this? And, you know, one of the first questions is, what's your resting heart rate, if I've got someone with a poor HRV, and a nighttime resting heart rate of 80, that's a cardiovascular issue.
Don Moxley
We've got to you've got to get more fit, you've got to do more zone two, zone three work and, and put space between your heartbeats. The more space between my heartbeats, the more opportunity I have for variability. And so I can be super fit, I can have a resting heart rate of 40.
Don Moxley
And if a bear walks around the corner, I'm still going to have a fear response, it's still going to drop, but I'll eventually get it back because I have the resources to recover.
Steve Washuta
Do you see any potential negatives and being hyper focused in optimization? Not you, as in Don, but as the general public from a supplementation? And from a gadget standpoint?
Don Moxley
Yeah, your your, your stress measurement device shouldn't cause stress. You know, that's, you shouldn't get stressed out about your HRV numbers. And I see that a lot. Listen, I A lot of times I equate it to, you know, when you're driving your automobile, you've got this, you've got this dial in front of you, that's called a speedometer.
Don Moxley
That is largely invisible to you until you see flashing red and blue lights until you have a stimulus that says, Oh, how fast was I going, and then you get a look at it. So I think of HRV kinda is a combination between that speedometer and your check engine light, you know, we jump in our cars, we do our thing.
Don Moxley
And we do it with relatively very little thought until that red light comes on. When that red light comes on, it says, you need to do something here. Well, this is where HRV comes into play that as as, again, if you're not seeing a bit of a cyclic nature to what you're doing, and that number moving up based on your behaviors, you got something to pay attention to. But if you do the things right, you never get the red and blue lights in your rearview mirror.
Steve Washuta
From a recovery standpoint, what else did you find important when you were working with the Ohio State wrestling athletes and you were taking a break outside of just looking at HRV whether it's numbers or whether it was something that you put forth in the program, whether it was certain amount of rest or type of exercise that you really helped recovery?
Don Moxley
Sure, there there are, I call it, whether it's whether it's HRV directed or longevity directed, I talk about what I call my four rocks in the jar of recovery and longevity fits this. Number one, you we live in environments where our movement is dramatically restricted. I call them aquariums.
Don Moxley
You know, if you look, I do a talk, you'll see my stuff on on YouTube if you look it up. But one of the talks I do I put a picture of two orcas up two killer whales, one in the wild one in captivity, and orca in captivity, their dorsal fins bend over, there's not enough environmental force in that aquarium for that orca to express its DNA as a straight dorsal fin.
Don Moxley
That you know, so and we saw this with large mammals in the old zoos, we used to have zoos that with concrete block walls and, and bars in front of them. Animals in those zoos lived an average of three and a half years, they were neurotic they had digestive problems, much like your neighbor. This is this is the impact of a lack of movement.
Don Moxley
But if you take that same mammal, and you put it in an enriched environment like zoos are today, you get an animal that lives a full lifetime, they reproduce, they're relatively happy, they're enrich. So exercise is environmental enrichment.
Don Moxley
That's what it is. It's you have to be careful, because I'm not sure you can exercise an hour a day and make up for sitting on your ass eight hours a day. I'm not sure that's a fair exchange, it may take more than that. I know for me, I now set alarms, that when I'm working, I get up I go for a walk. I do things like this intentionally. And I get my exercise and on top of that, and that seems to be a good so movement is critical.
Don Moxley
And you can hack that there's cool hacks for that. Sauna is a good movement hack. You add sauna to your exercise, you double the value, it's a really good thing. I mean, there's technologies now like blood flow restriction training, which really boost the value of the work that you're doing. So movements critical.
Don Moxley
That's one of the first things you have to fix number two, you have to have nutrient dense food, your system, there are nutrients there are nutrients for a reason. These These, these vitamins and minerals and micronutrients. They play a critical critical role in your cells. In your systems in your organs, and if they're absence, they'll there'll be a problem, something won't be working, the body sees that as stress and gives you a bad stress.
Don Moxley
If you have a nutrient dense diet, then you're going to be able to get potential. Third, you cannot fix HRV with bad sleep, okay, you have to fix your sleep environment, you can't hack sleep, you can hack the environment, but you cannot hack sleep. And here's a perfect example. So in the last three weeks, you and I were talking, I live in an RV and we travel all over the country.
Don Moxley
And for the last three weeks, my wife has been back east, helping her father. So I've kind of been on my own, which is include a trip to Orlando, a flight to Orlando, sleeping in a hotel for four days flying back to California, I drive my rig eight hours up here to Northern California. So it took me two nights. But last night, I woke up with the highest HRV reading I've had in two years.
Don Moxley
So I had a deep dive as far as stress goes. But I add a little recovery on top. And if you have the appropriate nutrients, you'll go ahead and get the response you're looking for. So it's and then and then finally, I think the fourth rock in the jar is light.
Don Moxley
I don't think we get enough light on our skin. And this is where technologies like red light therapy and things like that become valuable. I just really believe listen, I'm happiest when my skin is brown. That is when when my melt when my melanin system is working, I'm the happiest. So I think those are my four rocks. But But Steve, you got to have a jar to put those in. And that jar is called purpose.
Don Moxley
That jar is why you wake up every day that jar is what motivates you. And I think this is this is critical for long, healthy life and performance. You got to have goals out there.
Don Moxley
You know, I, my wife and I moved into what I call my third third of life, you spend the first third of your life learning in school, you spend the second third of your life in service to others, work, family, things like that, well, our daughter moved out a year ago and she's on her own, she's got her own job, she's not coming home, and my wife and I started our third third. It's our third.
Don Moxley
Okay, this is our time now. And I this is this is the time, this is what I'm investing. And this is what I want. This is the first time in our lives when I when I get to make decisions for what's best for us. And I want this to be long and healthy. And you know, I don't I want healthspan to equal lifespan. So you got to have purpose in that.
Don Moxley
So you know, for me, I'm looking for you, I've had a chance to coach some amazing athletes and Olympic medalists and national champions and multiple sports. And it's been it's been wonderful. My favorite coaching job ever was my daughter's eighth grade field hockey team. That was I love I can't wait to coach my grandkids.
Don Moxley
I can't wait. I can't wait to be that crazy wrestler that walks into a room when he's 80 years old and can still teach. I'm looking forward to that. But I have to invest in myself to get there in a manner. So I'm able to perform at that level and I get it.
Don Moxley
That's my trainable life event that's out there on the horizon. You know. So that's kind of where I go back to when I'm thinking about HRV and using it, you know, as long as I can keep that number stable or moving up? I'm doing okay.
Steve Washuta
Yeah, Don, and we talk a lot about on this podcast, specifically why you should work out for long term health and well being and the HRV is, is about that, right? It's a it's a medical assessment and measurements, right? It's not about your vanity.
Steve Washuta
So any anything that has to do with long term health and wellness, you know, sign me up, because there's been a big push now in the industry, unfortunately, about vanity, Vanity, vanity, and there's so many kids who don't know what they're doing, who are actually injuring themselves, they're just bashing their joints. They don't know what they're doing. And they're, they're gonna regret not having the dawn approach and being able to be in their third, third third of life and doing whatever they want. Well,
Don Moxley
and you know, listen, I can look good, well, I don't look good, but someone can look good. And die the next day. I mean, vanity, what you look like is not a key performance indicator. Skinny is not a key performance indicator.
Don Moxley
We're starting to see this in a lot and a lot of the research and and understanding the end of one kind of impact of the decisions that we make. But yeah, I got past the fact that I won't look like Brad Pitt and my wife got over it and so we're moving on but but yeah, I but I want to be I want to be that crazy ass guy in the wrestling room and at
Steve Washuta
Yeah, but Do you have a training style, so it's not necessarily just what you look like. But there are people who, in my opinion, general population, let's say, who are still training as if they have a chance to make the Ohio State wrestling team at 55.
Steve Washuta
And you shouldn't be training the way to 55 as you are 25. Because your body doesn't always work in the same way, right, our joints and ligaments, the things as we age, they get older, we can't lie to ourselves and fight against that.
Don Moxley
Well, you might be wasting your time, too. Okay. So this is this is an important part that when you put a metric on this, you know, I don't know if you aren't your listeners have used velocity based training tools, whether it's like a gym away, or something like that.
Don Moxley
And when you start to measure performance directly, it's amazing how much work you waste in a gym, that does not lead to benefit. So you got to get a KPI and on top of the Listen, I get the fact that there's dopamine, you go to a CrossFit class and you run your ass in the dirt, and you're laying there in a puddle of sweat.
Don Moxley
I get it. I've been there, I've done that. And I get the feeling. The problem is the benefit of that workout probably came halfway through the effort, the full benefit probably came halfway through the effort. That means the rest of the effort was for something other than benefit. This is really important. So and I don't know about you, but my time is incredibly limited.
Don Moxley
I want to I love the gym environment. Don't get me wrong, okay. I love the camaraderie. I love what goes on there. I don't want to take anything away from it. But I also like going for a hike. I also like, you know, sitting down to have dinner with friends. I like having conversations like this. And and if I'm, if I'm spending too much time at it, and I can benefit I'm changing it in my life.
Don Moxley
I mean, listen, if your employer stopped paying you halfway through your shift, would you stick with your chef? Now you'd probably stop and go do something. What I'm saying is that the men have the metabolic benefit, probably stop about halfway through. So think about it. It's an economics argument, not necessarily a physiology argument.
Steve Washuta
No wrestlers and mixed martial artists. Now two are also known for having to lose a lot of weight to get into particular divisions. With that comes hydration issues.
Steve Washuta
There's a one Eleni is a mixed martial arts that's over in Japan, I believe they actually test now your hydration levels to make sure you're not losing so much. What do you what do you think about people as far as their hydration levels and working out and losing weight? Is this a problem? Or are we over analyzing this?
Don Moxley
Is that a problem? It's It's It's historic. It's been in the it's been in the it's been part of The Spark? Listen, you know, in I believe in Genesis, they talk about Jacob rustling the devil, and we're pretty sure Jacob cut wait for that match. Okay, it's been there forever.
Don Moxley
And, you know, people do it because it works when it's done, right. Okay. Now, the number of people that do it correctly are probably less than 2%. Probably 98% of people out there are messing it up. And again, there any benefit, they think they're getting that they're not, it's not there.
Don Moxley
So, so when it is a benefit, and when you are doing it correctly, it can be good. But I typically recommend change your weight class, particularly if you're not at a very elite level, you know, bulk up, get stronger. And be smart about how you do this. Listen, we're we now have new wearable data that helps us see hydration. We have new hydration tools. I mean, the technology and hydration is very good.
Don Moxley
There's some really good stuff on the market that really makes a difference. But to go back and answer your question, I know some cutting weight done correctly works. Most people don't do it correctly. And it's a problem. I don't think it's a problem.
Don Moxley
You know, back in 93 There were three wrestlers passed away cutting weight and I guess I guess someone passed away this year to literally that's for athletes. In as long as I can remember that passed away cutting weight, which is a tragedy. I don't I don't want to minimize that at all. But people do it because it works. Most people do it incorrectly. And and yes, as we improve our technology, we'll probably get better at coaching this.
Steve Washuta
What is your individual routine both, let's say supplementation wise, daily, routine wise, what do you not necessarily recommend to anybody because we're all individuals, right? We're all different.
Steve Washuta
You don't know their health history, what they're going through their age, that sort of thing. But just from a general standpoint, the things that you Taken maybe what suggest to people who are in a similar situation or age range?
Don Moxley
Well, I work with a company now called longevity labs. And the reason I work with them was they had discovered a novel nutrient. It's called sperm iodine. Now, what we know in the longevity space is that longevity is equated to a toffee G.
Don Moxley
So a tapa G is an intracellular cleaning process, that when it's working, you don't develop neurodegenerative diseases, your immune system is better you cardiovascular, most of these diseases of aging, our lack of autophagy related. Okay, so with that said, a researcher in Austria by the name of Dr. Frank Mondale identified a molecule that's called spermidine.
Don Moxley
And it's what it sounds like it was named the the guy that invented the microscope. first saw this crystalline structure in semen. It didn't get named for another 200 years and a group of Dutch scientists named it it was first identified in semen, but what we know it's in every cell of your body men, women, plants and animals, it declines with age and as the toffee G declines, as sperm nine declines, so does the toffee G.
Don Moxley
Okay. So and what we know is you supplement, if you supplement sperm iodine, it increases your rate of autophagy and lowers immune risk, improves immune response lowers cardiovascular, there's just all the benefits that go with that in the longevity space. So this was a novel, this was a novel molecule for me, and I've made it part of my routine. Listen, I've worked for people that I don't use their product, but I definitely use this one.
Don Moxley
One of the other products that I supplement is that Steve, we run out of life, when we run out of energy, okay, when energy stops being produced, that's when we die. And energy is a function in the cell by a by an organelle called the mitochondria. You probably remember this from sixth grade biology. Well, in the mitochondria, you have a process that's called electron transport.
Don Moxley
This is where this is where the real energy pops Okay, in the mitochondria. And in there, there is a molecule that's called NADH. It's one of the key carriers of the electrons then in that process. Well, there's there's some pretty good evidence that NAD drops with age. So now I don't I don't recommend supplementing NAD molecules too big. If you break an NAD in half, you get two nm NS nicotine mononucleotide.
Don Moxley
Nick, mmm, with a carrier molecule will carry into the cell and into the mitochondria. But if you take the sugar off and a man you get an nr nicotinamide right beside, this will move into the cell via osmosis. So if someone's struggling with energy, if they feel like they're, you know, if listen, if you're loading your your day up with caffeine, just to get through the day, you have an energy issue.
Don Moxley
I think I think nr and N mn are good supplements for this space. I think those are two really good supplements that ever, you know, sperm nine and nNr are two really good supplements. After that, it's what you're missing Steve, okay, we each have different diets, we have different environments. You know, listen, you're you're in Texas, you probably get a lot more light on your skin than what someone in North Dakota does.
Don Moxley
So there's probably a bigger demand for them to supplement vitamin D than this for you, you probably have a bit of a need, they have a bigger need. Depending on your aquarium, how does it work? Oh, and behaviors, you've got to supplement what's not there? Okay. You know, and I guess the third thing that I'd put on this list that I think is good as I I think some of these new nitric oxide supplements are pretty impressive.
Don Moxley
I've run into these guys a lot out on the road as I'm working with this and people who I trust, that are smart, are using a lot of these nr the these nitric oxide products and, and as I've added them to my stack, I like that. So you know, these are the kinds of things that go in that go into it. You know, I'm 61 years old. I have very low testosterone levels. I use TRT I think making sure that you've got your hormones balanced men and women.
Don Moxley
This is really important. As I work with doctors across the country, that work in longevity and performance science, TRT is part of that part of the game. It's not just and it's not just testosterone, but when you get into females as estrogen projects You're on testosterone. So these can be these can be wonderful little additions to someone's routine.
Steve Washuta
Have you taken or do you have any general or specific thoughts on nootropics?
Don Moxley
Actually, I do like nootropics. You know, there's times now, both dietary and physical. So when I'm getting ready for an event, or when I'm trying to be focused, I think some of the stuff that's coming out with mushrooms and fungi is really interesting. You know, and you know, down there in your backyard on it's got a really interesting Dean nootropic down there.
Don Moxley
So I wind up squat, there's a company called qualia that I see at this shows a lot and I and I've kind of liked their product a lot. But then, and I'll tell you, nicotine is a wonderful nootropic. But I don't smoke to get it. But when I have a big event coming up, I will go get nicotine gum, and I will use that prior to events.
Don Moxley
You know, before we were starting the podcast, I was running in espresso to have to drink but my espresso right now if when I'm not in an event or something going on, I'm pure decaf. I love the taste of coffee. But I try to clear out those receptors as much as I can. So that when I do need the caffeine, it's got a receptor to land on. So and that's the same thing with nootropics.
Don Moxley
And I'll tell you, there's a company I met these guys in Pittsburgh, it's a it's a it's a product called Apollo neuro. It's a device, it's a wearable device that works with tonalities. that winds up being a nice focusing tool. I really like that tool. So there's lots of ways to help modify your environment to drive this.
Don Moxley
And then when we throw the last thing, and on top of that, you know, we just developed a supplement that's called HRV. Plus, it's focused towards HRV. It's a combination of both cannabis extracts and fish oils. The number one driver of poor HRV is high inflammation, as your inflammation is your inflammatory levels go up HRV will go down, your body sees stress.
Don Moxley
So the in omega threes and we put in here a thing called specialized pro resolving mediators. These are the biologically available end of the inflammation resolution pathway. So we put them right in there. But the other thing too is that your your central nervous system has part of it. That's called the endocannabinoid system.
Don Moxley
And I personally believe HRV is a direct measurement of endocannabinoid system status. When you exercise, the benefit of exercise is you produce an endocannabinoid called in the end of mind, we call it the Zen molecule, okay? If someone uses CBD, it supports anandamide in your system.
Don Moxley
Well, there's a pretty good science that supports that we've put a bunch of cannabinoids together CBD CBDa beta carry awfully that all support that endocannabinoid system. So to answer your question, yes, I supplement that as well. And, and so fish, you know, listen, there's not enough fish oil in our diet. So you got to get it. You got to get those omega threes from somewhere.
Steve Washuta
Yeah, it's really interesting. We had a whole podcast on it with a gentleman named Dr. Chris Swan who came on to talk about the endocannabinoid system. And one of the things I asked was, is there a good way to measure the you know, let's say the success of something and helping your endocannabinoid system?
Steve Washuta
And he said, Well, you know, that's a that's a loaded question. It's really tough. We haven't found a great way. But if you're right, and the HRV is a good way, I think that that'll be huge moving forward to kind of push this more into the mainstream US.
Don Moxley
When you start to understand trauma. You know, trauma is an interesting driver in poor HRV. You know, if, Steve, if you're born in a rattlesnake pit, the only way you survive is by being hyper vigilant. Okay, that's the only way you survive.
Don Moxley
Now, how does hyper vigilant works well, in fear training in both dogs and mice, you have part of your brain that's called the amygdala. This is the fear sensing part of your brain and what we know in fear conditioning in dogs and mice, that if you put them in a cage and you shock them and they become fearful, there's a drop of anandamide in the amygdala.
Don Moxley
Okay. And you can't do this in humans because you require autopsy to do it and humans don't do well after autopsy. But this is one of the reasons that Vietnam veterans like cannabis so much, is that it raises anandamide levels in the body. It lowers the hyper vigilance, that comes with stress and, and with hyper vigilance lowers.
Don Moxley
HRV This is an indication so, you know, again, Steve, I don't you know, you and I met online here about an hour ago. I don't know what you've been through. You know, If you've lived a great life, if you've lived, if you grew up in a house full of bunnies, good on you, you know.
Don Moxley
So you've got a central nervous system that adjusts well to that kind of a challenge. But if you grew up in a place where you've had to deal with abuse, physical, sexual financial, regardless, it affects your central nervous system, it tunes you to become hyper vigilant, it lowers your HRV.
Don Moxley
And so that's one of the things and, and frankly, we had athletes that when they came in, we got to where I could predict who would be an all American the first day of the National wrestling tournament, based on HRV scores.
Don Moxley
Okay, if you weren't at a certain threshold, I was, I was pretty sure he wouldn't, and no one ever did. So, um, you then start to go back and look at these athletes? And did they come from a house full of bunnies? Or did they come from a rattlesnake pit? And the closer it is to a rattlesnake pit?
Don Moxley
The more the trauma is embedded ingrained into the system, the more the harder it is. I'm not saying it's impossible. But boy, I'll tell you what, it's certainly this is something that if you're measuring HRV, and you're trying to understand how do I get better? There may be some issues there, Jeff to deal with.
Steve Washuta
That's very interesting. And just stay on that topic. If there's an 18 year old today, boy or girl wrestler or some other athlete going off to college, what advice would you give them now that you've been working with athletes, you are an athlete yourself, both from a psychological standpoint, and from a physiological standpoint?
Don Moxley
Well, I'll tell you, Steve, one of the most valuable things that happened to me when I was a, when I was when I was a sophomore, eligibility wise I was I made the starting lineup, and I was six and 12 of the 12 losses, I was winning 11 of the matches, when I got pinned, I couldn't get off the bottom.
Don Moxley
So that summer, I went spent that summer in Virginia Beach at a place called the Granby School of wrestling. And I was a counselor there, and I became unraidable. And I went from six and 12, one year to 39, and nine the next year.
Don Moxley
So I have a lot going for me, I just had to solve for my lowest common denominator, the variable that stopped me the most well, the 39 and nine, the ironic thing about that was of the nine losses, seven of them took place, in duel meet situations in St. John arena, our home arena, I couldn't win it, I couldn't lose on the road, and I couldn't win at home.
Don Moxley
And I happen to hook up with a sports psychologist that year. And it was life changing. Learning to change the perspective. Listen, the reason I couldn't want at home because I was fearful of losing. My parents were there, there was the only time my family got to see me because, you know, they didn't get to travel when we traveled.
Don Moxley
But um, and when you learn to address that, so to go back and answer your question. I think I think a relationship with a good coach, and you can call him a psychologist, you call them wherever you want. There are good. There are good psychologists that help you frame this thought process. And, and you know, Steve, we've got a wife and I have been married for 33 years we've been together for 35. It's not easy.
Don Moxley
Marriage is not easy. And we have had the assistance of good counselors throughout our marriage. And I can't I can't emphasize enough how important it is to have a trained person on the other side. A good coach should be a good psychologist and recognize some of these things. Not all coaches are good.
Don Moxley
Unfortunately, a lot of them are not. So if something if you feel like something's wrong, don't be afraid to look for the answers yourself. It's the self discovery. Again, it goes back to this end of one you know, Steve, again, I don't know if you came from a bunny house or rattlesnake pit? I don't know. I don't know if I did either. But I do know, if I need to move the numbers on my HRV.
Don Moxley
A lot of times I have to understand fear. I have to understand trauma, I have to understand threat. I have to understand what my natural response is, and how do I how do I how do I trip that how do I throw that off in a way that it doesn't take a negative effect on me because it doesn't have to. And so I think that's I think that's some of the advice that I start with,
Steve Washuta
I guess fantastic advice being You introspective to a point and then getting help about what you realized could be your potential weakness like you did. You did it from a physiological standpoint at first and then you did it from a psychological standpoint, both to progress in your career.
Don Moxley
Yeah, that was it was that was the process I, you know, I, I talked about the fact that I always solve for the variable that's missing. So if something's not working, and you think it should work, figure out what what, in fact, there's a, there's an entire consulting based on what's called constraint management, what is constraining the growth, fix that fix the constraint, and then move on.
Don Moxley
And so this is, this is part of the process on this deal. And again, this is where HRV comes into play. I mean, if I if I move a variable, I should see an outcome and, and this, these are the kinds of tools that come into play with that.
Steve Washuta
Don, this has been fantastic information, let my audience and listeners know where they can find more about you personally, and then maybe more about your supplement company if they're interested in any of the supplements you recommended today.
Don Moxley
So if you want to follow me personally, probably the best places to do that are LinkedIn and Twitter. That's where I typically push the most information up through if you want to, if you want to reach out to me, I accept almost all invitations on LinkedIn.
Don Moxley
Unless you're one of those ones. Hey, you look interested, we should work together and I'll usually block you then. You know, but but I have a lot of relationships that I've built through LinkedIn invitations. I typically push most of the information that I see that is important back through Twitter.
Don Moxley
That's a that's a good platform for that. It Don Moxley and LinkedIn Don Moxley on Twitter. I am on Instagram too. I'm not. I'm an old Boomer. Okay, so I have not totally embraced how to communicate through Instagram. So but it's getting better. I'm working with a bunch of I'm working with a bunch of millennials that understand it, and they're helping me so that that pathway is improving.
Don Moxley
But if you really want to get it, that's where you get me if you want to learn more about HRV plus the supplement that I developed is called mode method.com. Mo demethod.com. That's where you learn about that a lot of information up there. And if you want to learn about longevity, supplementation and things like sperm Undine you'll find that at sperm iodine life.us SPE our mid i n e li fe.us that those are the sites where you can find this.
Steve Washuta
I will put all the links in the description of the podcast. My guest today has been Don Moxley. Don, thank you for joining the Tulipa podcast.
Don Moxley
Steve, I really appreciate the opportunity I look forward to interacting in your tribe.
Steve Washuta: Thanks for joining us on the Trulyfit podcast. Please subscribe, rate, and review on your listening platform. Feel free to email us as we'd love to hear from you.
Thanks again!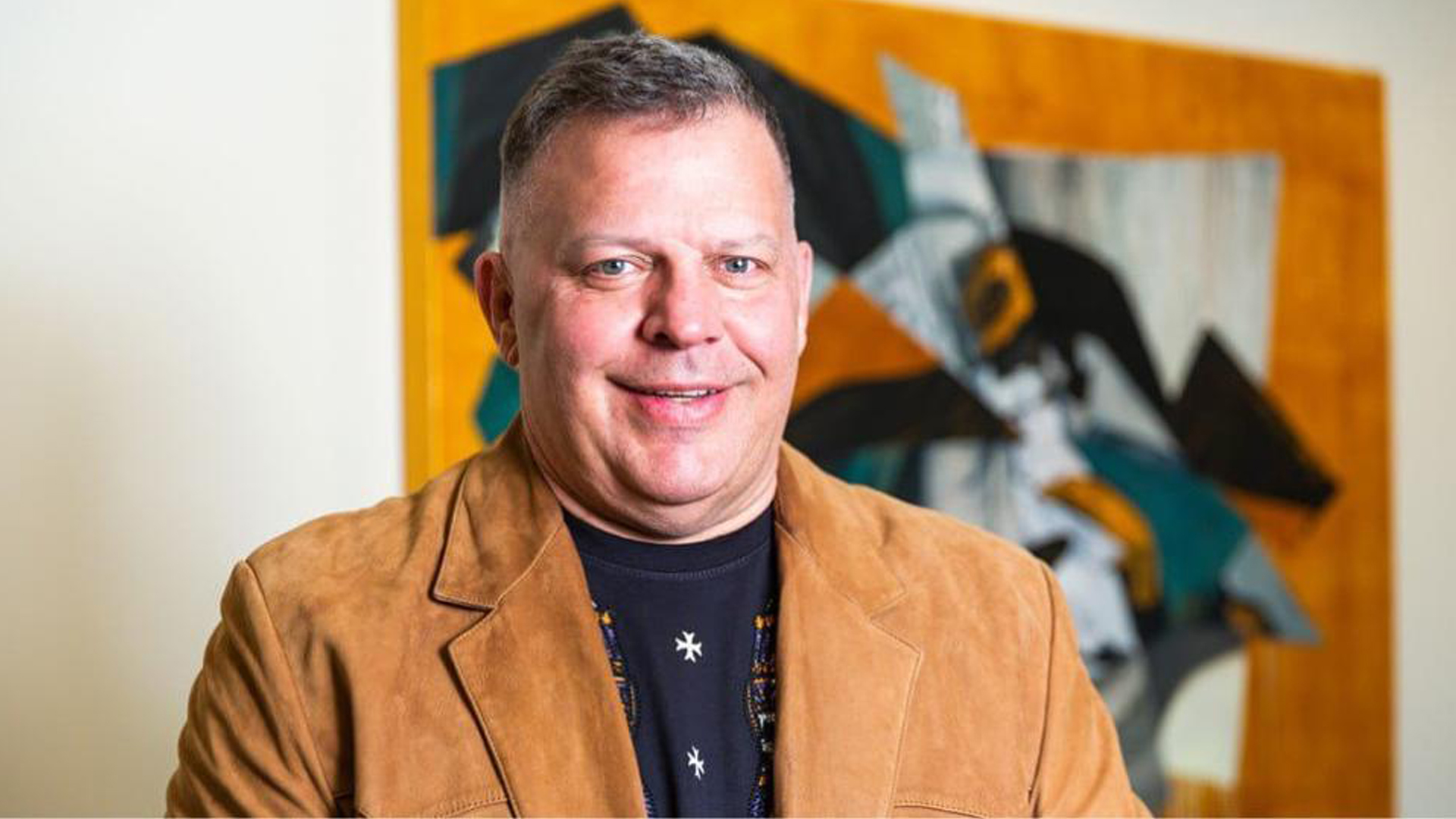 CLICK FOR AUDIO OF PODCAST